---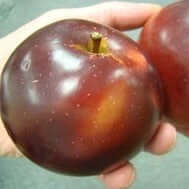 Plant Details

Zones: 4-8

Soil Types: Wide range

Soil Conditions: Well drained

Growth Rates: Fast

Maturity Height: 15-25 Feet

Production Starts: 3-5 Years

Harvest/Drop Details: October - November

Crop Abundance: Heavy

Specializations: Good for cider, M-111 rootstock

Plant Description

'Winesap' is an old time cultivar. The apples are sweet with a tangy finish. They are disease resistant, and a late dropping variety usually falling between October – November. Perfect for hunting, and it can also be used for eating, cooking or making outstanding Cider and Hard Cider.