---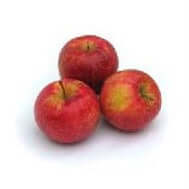 Plant Details

Zones: 3-8

Soil Types: Wide range

Soil Conditions: Well drained

Growth Rates: Fast

Maturity Height: 25'

Production Starts: 3-5 Years

Harvest/Drop Details: August - September

Crop Abundance: Very Large

Specializations: Cold Hardy

Plant Description

The fruit hangs well into the season and is a great attractant for whitetails. This is a must have for anyone growing large fruiting crabapples for wildlife, and it serves as a great pollinator for other apple trees. We add the juice from these crabapples to our cider in the fall, and it's always a big hit with our friends and family. Chestnut Crab just might be the secret ingredient to many blue ribbons given at state fairs for the best cider!