---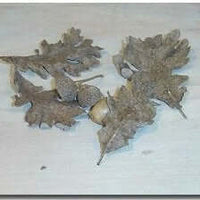 Plant Details

Zones: 3-8

Soil Types: Wide range

Soil Conditions:

Growth Rates: Fast

Maturity Height:

Production Starts:

Harvest/Drop Details:

Crop Abundance: Heavy

Specializations: Acorns early

Plant Description

About the Bimundors Oak: This hybrid is from our Native White Oak and the very long-lived English Oak. English Oaks have been known to reach the ripe old age of 1,000 years, and this characteristic of long-lived genes, combined with our White Oak has got to be a huge plus in terms of producing healthy seedlings in combination with the added benefits of hybridization! This hybrid has the additional benefit of being alongside another Bidmundors Oak with the same characteristics, making the seedlings much more likely to be true F-1 prospects from seed! I have often asked myself, how is it that Battle Creek, MI has so many interesting trees? I've become convinced through my research that Dr. Kellogg (from Kellogg's Cereal fame) had something to do with it. Dr. Kellogg brought a number of black squirrels to the city and those animals may have brought the diversity of English Oaks in their cheeks that we see today. These hybrids produced very heavy amounts of sweet acorns and are annual producers! If you are looking for fast, annual-producing oaks, then this should be on your short list of must-plant hybrid oaks.